VITAMIN C FACE CRÈME
VITAMIN C FACE CRÈME
$27.00
A super concentrated crème that helps reverse the signs of premature aging – kisses from the sun. This crème combines the anti-oxidant properties of vitamin A, C, E and rooibos tea to penetrate deep into the skin to reduce the appearance of fine lines and age spots. This formula is not recommended for sensitive skin or skin that is compromised.
72% Organic Ingredients
Vegan
Free of Artificial Fragrances, Colors, or Parabens
Packaged in a glass bottle to retain potency of vitamins, minerals and oils.
KEY INGREDIENTS
Blueberry Extract – stimulates collagen, tones and firms skin

Vitamin C & E – helps reduces appearances of fine lines, wrinkles and age spots

Cranberry Extract – increases moisture retention, stimulates skin regeneration

Rosehip Oil – neutralizes toxins, minimizes environmental damage sun damage
USAGE
Use only at night.
Start with using a few times a week to make sure your skin isn't sensitive to Vitamin C.
If you skin is not sensitive you may gradually increase the number of nights applied in the following weeks.
During warm weather, natural products may soften or even melt as they sit in warm mail trucks, mailboxes, or on front porches. The quality of our products is not affected by melting. If the Vitamin C Face Creme seems to be runny, place bottle in refrigerator for about 30 minutes, always store in a cool location.

Apply to cleansed and toned skin, apply 1-2 drops of Vitamin C Face Crème into your hands and gently press fingertips onto area of pigmentation such as forehead, chin, cheek, neck, décolletage and evenly distribute the crème before massaging into skin – use a gentle upward motion. Concentrated — a little goes a long way! For best absorption mist skin with Lavender Hydrating Toner before applying crème. Your skin will be able to absorb the crème better and you will use less product.
Vitamin C Face Crème maybe used as a spot treatment to areas of pigmentation if you choose to not apply all over.
*Patch test before using.

INGREDIENTS
*Aloe vera leaf juice (aloe barbadensis), *coconut oil (cocos nucifera), emulsifying wax (cetyl alcohol, stearyl alcohol, polysorbate 60), glycerin, stearic acid, Vitamin C Ester ( ascorbyl palmitate), phenoxyethanol, vitamin E (tocopherol), sunflower seed oil (helianthus annuus), green clay extract (montmorillonite), *blueberry fruit extract (vaccinium corymbosum),*red raspberry fruit extract (rubus idaeus), *cranberry fruit extract (vaccinium macrocarpon), *white willow bark extract (salix alba), Rosehip seed oil (rosa canina), *neem seed oil (melia azadirachta), *rosemary leaf extract (rosmarinus officinalis), *sunflower seed oil (helianthus annuus), *alcohol, xanthan gum tetrasodium glutamate diacetate.*Organic Ingredients

Sunburn Alert: Always wear sunscreen when using this product. This product contains retinol palmitate (vitamin A) that may increase skin's sensitivity to the sun and particularly the possibility of sunburn. It's recommended to limit sun exposure while using Vitamin C Face crème. Sunscreen must be reapplied every 2-3 hours if you choose to spend time in the sun. Vitamin C products can make skin more sensitive to sunlight and make hyperpigmentation more pronounced if not used as directed with sun protection.
Some Bilanceia products contain nut oils, even though equipment is thoroughly cleaned and sterilized between each batch of product made, traces of tree nuts and/or peanuts may remain.
Because our products contain natural organic vegan ingredients we recommend they be used within 6 months of purchase.

**We are constantly striving to improve our products.
Ingredients are subject to change and we update our site regularly with any changes.
Please refer to product label for most up to date ingredient list.
*External Use Only.
Keep away from children and pets. Discontinue use and consult your doctor if irritation occurs. Avoid eye area, compromised skin or mucous membrane contact. Consult a physician if you are pregnant and/or nursing.

All statements are for informational purposes, Bilanceia Skincare does not make any medical claims. Products are not intended to diagnose, cure, treat or prevent any disease or ailment.

The information provided by Bilanceia Skincare has not been evaluated by FDA.

All products are intended for Cosmetic Use Only.
By making a purchase you agree to not hold Bilanceia Skincare liable for any loss or injury incurred using Bilanceia Skincare products
Because Bilanceia Skin Care is located in the State of California we are required to inform consumers of the California Proposition 65 WARNING: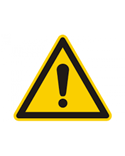 California Proposition 65 WARNING: This product can expose you to chemicals including White Willow Bark, which is [are] known to the State of California to cause cancer and birth defects or other reproductive harm. For more information go to

https://www.p65warnings.ca.gov/
Reviews
Reviewed by Gracie N. on Aug 19, 2020
This serum feels so good on my skin. I have been using Vitamin C as a spot treatment for 3 months now and can notice the brown spots start to look less noticeable.

Reviewed by Marty P on Jul 17, 2020
I have only been using this for a few days and already feel a difference. My face is SO soft! I also feel like my skin feels more hydrated and the overall "look" of my face has improved. If that makes any sense? Lol. I love it!! Thank you so much!!!!

Review This Product