ALOE HYDRATING MASQUE
ALOE HYDRATING MASQUE
$16.00
A moisturizing gel masque that helps calm and balance all skin conditions especially after being exposed to the elements. Aloe contains many minerals and vitamins that make it deeply moisturizing and soothing for your skin.
70% Organic Ingredients
Vegan
Formulated without artificial fragrances, colors, sulfates or parabens
Packaged in a 1.7 fl. oz. glass bottle to retain vital minerals
KEY BENIFITS OF ALOE
Potent antioxidant - high quantities of Vitamin A,C, E
Reduces inflammation – puffiness
Binds moisture to the skin
Softens the appearance of fine lines and wrinkles

USAGE
Apply a thin layer of masque to cleansed skin – avoiding eye area or open wounds:
Allow masque to dry 8-10 minutes
Remove with warm water / towels – pat dry
Apply hydrating toner, moisturize crème or serum
**Masque 2-3 times a week for optimum hydration, use after outdoor activities to rehydrate the skin
**Always test product on small area of the skin before use on entire face, this product can irritate sensitive skin, or skin that has open pores.
During warm weather, natural products may soften or even melt as they sit in warm mail trucks, mailboxes, or on front porches. The quality of our products is not affected by melting. If the Aloe Hydrating Masque is runny, place bottle in refrigerator for about 30 minutes, always store in a cool location.
INGREDIENTS
*Organic Aloe leaf Juice (Aloe Barbadensis), Hydroxyethyl Cellulose, Phenoxyethanol, Tetrasodium Glutamate Diacetate
We specifically do not include alcohol or fragrances so it may be used for all skin conditions – gentle enough for sensitive skin too!

Some Bilanceia products contain nut oils, even though equipment is thoroughly cleaned and sterilized between each batch of product made, traces of tree nuts and/or peanuts may remain.
Because our products contain natural organic vegan ingredients, we recommend they be used within 6 months of purchase.

**We are constantly striving to improve our products.
Ingredients are subject to change and we update our site regularly with any changes.
Please refer to the product label for the most up to date ingredient list.
*External Use Only.
Keep away from children and pets. Discontinue use and consult your doctor if irritation occurs. Avoid eye area, compromised skin or mucous membrane contact. Consult a physician if you are pregnant and/or nursing.

All statements are for informational purposes, Bilanceia Skincare does not make any medical claims. Products are not intended to diagnose, cure, treat or prevent any disease or ailment.

The information provided by Bilanceia Skincare has not been evaluated by FDA.

All products are intended for Cosmetic Use Only.

By making a purchase you agree to not hold Bilanceia Skincare liable for any loss or injury incurred using Bilanceia Skincare products
Because Bilanceia Skin Care is located in the State of California we are required to inform consumers of the California Proposition 65 WARNING: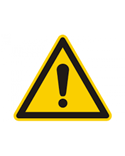 WARNING: This product can expose you to chemicals including Witch Hazel Leaf, which is [are] known to the State of California to cause cancer and birth defects or other reproductive harm. For more information go to

https://www.p65warnings.ca.gov/
Reviews
Reviewed by Ronda N. on Aug 22, 2020
This mask is miracle. It's become a part of my self-love skincare ritual every week. It refreshes my face and makes my skin soft and feeling healthy! I got this and the toner

Reviewed by Debbie E on Jul 7, 2020
Wow!!! This masque really calmed my skin. I used it after being outside a little to long (to much sun) and it totally brought now the redness my skin was showing & added extra hydration that my skin really needed.,

Review This Product