EXFOLIATE AWAY FACE WASH
EXFOLIATE AWAY FACE WASH
$21.00
A daily mineral powder for all skin types that gently exfoliates away dirt and impurities while nourishing the skin with the blend of plant extracts and vitamins. Rice powder combined with pineapple and green tea will exfoliate the skin without causing irritation or stripping the skin's natural moisture barrier.
70% Organic Ingredients
Vegan
Free of Artificial Fragrances, Colors, Sulfates, or Parabens
Packaged in a glass jar to retain AHA, minerals and essential oils.

KEY INGREDIENTS
Pineapple (fine) – non-irritating, loosens dead skin cells
Rice Powder – replenishes skin hydration, aids in reducing discoloration
Matcha -Green Tea – gently smooths away rough spots, restores suppleness
USAGE
Use only at night.
*Mix 1/2 tsp in palm of hand with a few drops of water or a cleanser for a foaming treatment
*Apply a thin layer to damp skin – avoiding eye, lip, nostril area and open wounds
*Gently massage face and neck in a circular motion - no more than one minute
Remove with temped water and face cloth - pat dry
**Your skin will benefit even more by applying an aloe masque.
Follow with a hydrating toner and moisturizer, serum or facial oil.
Recommend no more than 1-2 times a week to avoid over stimulation of the skin.
INGREDIENTS
*oryza sativa (rice) powder, bentonite clay, sodium bicarbonate, *allantoin, *pineapple (bromelain) powder, *salixalba (white willow bark) powder, *camellia sinensis (green tea) powder, *Organic Ingredients
We specifically do not include alcohol or fragrances so it may be used for all skin conditions – gentle enough for sensitive skin too!

Some Bilanceia products contain nut oils, even though equipment is thoroughly cleaned and sterilized between each batch of product made, traces of tree nuts and/or peanuts may remain.
**We are constantly striving to improve our products.
Ingredients are subject to change and we update our site regularly with any changes.
Please refer to the product label for the most up to date ingredient list.
*External Use Only.
Keep away from children and pets. Discontinue use and consult your doctor if irritation occurs. Avoid eye area, compromised skin or mucous membrane contact. Consult a physician if you are pregnant and/or nursing.

All statements are for informational purposes, Bilanceia Skincare does not make any medical claims. Products are not intended to diagnose, cure, treat or prevent any disease or ailment.

The information provided by Bilanceia Skincare has not been evaluated by FDA.

All products are intended for
Cosmetic Use Only.
Sunburn Alert: This product may increase your skin's sensitivity to the sun and particularly the possibility of sunburn. Always apply sunscreen. This product should never be used before exposing the skin to the sun – use only at night.
CONTRAINDICATIONS
Extreme skin sensitive's such as Rosacea
Open lesions that are sensitized or not
Allergies to ingredients
Patch test
By making a purchase you agree to not hold Bilanceia Skincare liable for any loss or injury incurred using Bilanceia Skincare products
Because Bilanceia Skin Care is located in the State of California we are required to inform consumers of the California Proposition 65 WARNING: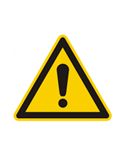 California Proposition 65 WARNING: This product can expose you to chemicals including Bentonite Clay, which is [are] known to the State of California to cause cancer and birth defects or other reproductive harm. For more information go to https://www.p65warnings.ca.gov/
Reviews
Reviewed by Maria Elena C on Apr 25, 2021
I enjoyed the results of using this powder on my face, it made my face feel very smooth & soft. I highly remomend this product.

Reviewed by Pam G. on Aug 28, 2020
This is a super exfoliation - I mixed it in with the aloe foaming cleanser and my skin has never been so clean!! Can't wait to try the Clay Mask next!!

Reviewed by Linda V. on Jul 5, 2020
Face felt very smooth & soft after first use! Mixed with cleanser and really could feel work!!!

Review This Product