ROSE FACIAL TONIC
Naturally anti-bacterial rose flower can help increase the skin's immunity and reduce skin inflammation and redness. A blend of organic aloe vera and rose flower increases skin moisture while helping to heal the skin's natural barrier function.
We specifically do not include fragrances so it may be used for all skin conditions – gentle enough for sensitive skin too!

Just pure hydration and soothing skin properties make this a must have while traveling to keep your skin balanced and hydrated with climate changes.
Great to take on outdoor adventures to rehydrate your skin!
70% Organic Ingredients
Vegan
Free of Artificial Fragrances, Colors, or Parabens
Packaged in a glass or metal bottle to retain purity of essential oils.
KEY INGREDIENTS
Aloe – calming, toning and helps reduce inflammation

Rose – nourishes, restores hydration to the skin
USAGE
After cleansing face and neck - hold 3-5 inches from face, close eyes, spray/ mist skin, follow with serum or daytime crème.
*May be used to set makeup, or throughout the day to increase skin hydration.
*Keep Rose Facial Tonic in the refrigerator in the warmer months if you want a very cool refreshing mist!
*Men, too! Use after shaving; it will help calm irritated skin.
INGREDIENTS
Organic aloe vera juice (aloe barbadensis), rose flower water (rose damascene), vegetable glycerin, phenoxyethanol, Tetrasodium Glutamate Diacetate
*Organic Ingredients

Some Bilanceia products contain nut oils, even though equipment is thoroughly cleaned and sterilized between each batch of product made, traces of tree nuts and/or peanuts may remain.
Because our products contain natural organic vegan ingredients, we recommend they be used within 6 months of purchase.

**We are constantly striving to improve our products.
Ingredients are subject to change and we update our site regularly with any changes.
Please refer to the product label for the most up to date ingredient list.
*External Use Only.
Keep away from children and pets. Discontinue use and consult your doctor if irritation occurs. Avoid eye area, compromised skin or mucous membrane contact. Consult a physician if you are pregnant and/or nursing.

All statements are for informational purposes, Bilanceia Skincare does not make any medical claims. Products are not intended to diagnose, cure, treat or prevent any disease or ailment.

The information provided by Bilanceia Skincare has not been evaluated by FDA.

All products are intended for Cosmetic Use Only.
By making a purchase you agree to not hold Bilanceia Skincare liable for any loss or injury incurred using Bilanceia Skincare products
Because Bilanceia Skin Care is located in the State of California we are required to inform consumers of the California Proposition 65 WARNING: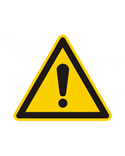 California Proposition 65 WARNING: This product can expose you to chemicals including White Willow Bark, which is [are] known to the State of California to cause cancer and birth defects or other reproductive harm. For more information go to:


https://www.p65warnings.ca.gov/
Review This Product