NATURE'S UMBRELLA DAY TIME MOISTURIZER
NATURE'S UMBRELLA DAY TIME MOISTURIZER
$16.00
A lightweight, super emollient nourishing cream for all skin conditions that uses nature opposed to chemical ingredients to enhance the skin's natural coverage. Flowers of zinc oxide enhance the skins natural defense while grape seed oil increases skin hydration, leaving skin subtle and smooth.
70% Organic Ingredients
Vegan
Free of Artificial Fragrances, Colors, Sulfates, or Parabens
Packaged in a glass jar protect essential oils and vitamins
KEY INGREDIENTS
Zinc Oxide – enhance the skins natural defense

Vitamin E – anti-oxidant to help prevent premature aging

Sweet Almond Oil – hydrating and moisturizing properties
USAGE
Apply to cleansed and toned skin. Using the spatula, apply a small amount of Nature's Umbrella Day Moisturizer to forehead, chin, cheek, neck, décolletage, then gently use circular upward strokes, massage into face and décolletage until absorbed. For best absorption mist skin with Lavender Hydrating Toner before applying crème. Your skin will be able to absorb the moisturizer better and you will use less product.
Ideal base prior to make-up application – gives the skin a nice matte finish.
During warm weather, natural products may soften or even melt as they sit in warm mail trucks, mailboxes, or on front porches. The quality of our products is not affected by melting. If the Nature's Umbrella melts, place jar in refrigerator for about 30 minutes, always store in a cool location.
INGREDIENTS
Water (Aqua), *Aloe Leaf Juice(*Aloe Barbadensis), *Coconut Oil (*Cocos Nucifera), *+Shea Butter (*Butyrospermum Parkii), *Glycerin USP, Steric Acid, Emulsifying Wax (Cetyl Alcohol, Stearyl Alcohol, Polysorbate 60), *Sweet Almond Oil (*Prunus Amygdalus Dulcis), *Apricot Oil (*Prunus Armeniaca), Zinc Oxide USP (Non-Nano Zinc Oxide), Linaturel, Citric Acid USP/FCC, *Lavender Essential Oil (*Lavendula Angustifolia), Vitamin E (Tocopherol).
*Organic Ingredient
We specifically do not include alcohol or fragrances so it may be used for all skin conditions – gentle enough for sensitive skin too!

Some Bilanceia products contain nut oils, even though equipment is thoroughly cleaned and sterilized between each batch of product made, traces of tree nuts and/or peanuts may remain.
Because our products contain natural organic vegan ingredients we recommend they be used within 6 months of purchase.

**We are constantly striving to improve our products.
Ingredients are subject to change and we update our site regularly with any changes.
Please refer to product label for most up to date ingredient list.
*External Use Only.
Keep away from children and pets. Discontinue use and consult your doctor if irritation occurs. Avoid eye area, compromised skin or mucous membrane contact. Consult a physician if you are pregnant and/or nursing.

All statements are for informational purposes, Bilanceia Skincare does not make any medical claims. Products are not intended to diagnose, cure, treat or prevent any disease or ailment.

The information provided by Bilanceia Skincare has not been evaluated by FDA.

All products are intended for Cosmetic Use Only.
By making a purchase you agree to not hold Bilanceia Skincare liable for any loss or injury incurred using Bilanceia Skincare products
Because Bilanceia Skin Care is located in the State of California we are required to inform consumers of the California Proposition 65 WARNING: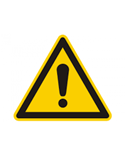 California Proposition 65 WARNING:
This product can expose you to chemicals including Zinc Oxide, which is [are] known to the State of California to cause cancer and birth defects or other reproductive harm. For more information go to

https://www.p65warnings.ca.gov/
Reviews
Reviewed by Erin G. on Sep 15, 2020
I am really cautious about what I apply to my skin after having skin cancer and very pleased to find a daytime moisturizer that does not have all kinds of chemicals - happy that I found Bilanceia online. Mary Ann was so nice to answer all my questions about ingredients and give me advice on how to care for my delicate skin. Thank you
Reviewed by Lucy D. on Aug 20, 2020
Wonderful chemical free product that is extremely effective (my second purchase of it). Handmade with real concern about the skin health - Highly recommended!
Reviewed by Yettie M. on Jul 13, 2020
I just received this product and I have to say a few things. Product is great. Applies easily to the skin and absorbs well, a little goes a long way.It's nice to have cream that has a little sun protection while being a moisturizer too! Packaging is very professional and looks great. Look forward to buying more products from Bilanceia Skin Care.
Review This Product