SKIN PURIFYING CLAY MASQUE
SKIN PURIFYING CLAY MASQUE
$16.00
The rich minerals in Bilanceia Clay Masque, with added chamomile and colloidal oatmeal provides deep nourishment to the skin, improve texture, reduces redness, removes toxins, brightens the skin. This masque can be customized for your skin condition and the change of the season.
70% Organic Ingredients,
Vegan
Free of Artificial Fragrances, Colors or Parabens
Packaged in a glass bottle to retain vital minerals and vitamins
KEY INGREDIENTS
Bentonite Clay — has the ability to absorb and remove toxins when it's mixed with a liquid –toxins are drawn into the clay and the high concentration of minerals (silica, calcium, magnesium, iron and potassium) are released for the skin to use.
Rhassoul Clay – high in silica, essential for supporting deep layers of collagen which gives the skin its elasticity, resulting in firmer, balanced skin.
Colloidal Oatmeal – anti-oxidant with water-binding properties that hold moisture against the skin allowing it to act as an emollient – locking in moisture and protecting the skin from irritants.
Kaolin Clay – anti-oxidant exfoliates dead skin while improving skin hydration and cell renewal, brightening / skin-lightening ability.
USAGE
Apply a thin layer to cleansed skin, allow to dry – 10 minutes.
Remove with warm water.
Follow with hydrating toner, moisturize crème or serum.
Masque 2-3 times a week for optimum hydration.
ITEMS TO CUSTOMIZE CLAY MASQUE:
Avocado – contains natural oils – very close to the skin's oil, contains Vitamin A, D and C
Cucumber – soothes and conditions stressed or sensitized skin
Yogurt, plain and unsweetened, – will improve natural lactic acid, resulting in glowing skin without resorting to harsh chemicals.
Water – you may use plain water to rehydrate the masque
INGREDIENTS
Bentonite clay, Kaolin Clay, Rhassoul, French Green Clay, Colloidal Oatmeal, Organic Chamomile Flower
CONTRAINDICATIONS
Extreme skin sensitive's such as Rosacea Claustrophobic – masque can become very tight if applied to thick.
Open lesions that are sensitized.
Allergies to ingredients.
This product is not for internal use, keep away from eyes, compromised skin and the reach of children.
Because Bilanceia Skin Care is located in the State of California we are required to inform consumers of the California Proposition 65 WARNING: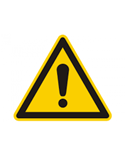 California Proposition 65 WARNING:
This product can expose you to chemicals including Bentonite Clay, which is [are] known to the State of California to cause cancer and birth defects or other reproductive harm. For more information go to
https://www.p65warnings.ca.gov/