SKIN PURIFYING CLAY MASQUE
SKIN PURIFYING CLAY MASQUE
$18.00
The rich minerals in Bilanceia Clay Masque, with added chamomile and colloidal oatmeal provides deep nourishment to the skin, improve texture, reduces redness, removes toxins, brightens the skin. This masque can be customized for your skin condition and the change of the season. A perfect addition to your weekly deep cleansing ritual.
70% Organic Ingredients
Vegan
Free of Artificial Fragrances, Colors or Parabens
Packaged in a glass bottle to retain vital minerals and vitamins
KEY INGREDIENTS
Bentonite Clay — has the ability to absorb and remove toxins when it's mixed with a liquid –toxins are drawn into the clay and the high concentration of minerals (silica, calcium, magnesium, iron and potassium) are released for the skin to use.

Rhassoul Clay – high in silica, essential for supporting deep layers of collagen which gives the skin its elasticity, resulting in firmer, balanced skin.

Colloidal Oatmeal – anti-oxidant with water-binding properties that hold moisture against the skin allowing it to act as an emollient – locking in moisture and protecting the skin from irritants.

Kaolin Clay – anti-oxidant exfoliates dead skin while improving skin hydration and cell renewal, brightening / skin-lightening ability.
USAGE
**Always mix with non-metal utensil. Bentonite clay has a negative charge that is activated when mixed with liquid. Exposure to metal can disrupt this charge, depleting the detoxifying properties of the masque.
*Blend 1 teaspoon of dry clay mix in a separate container with 1 tablespoon of liquid of choice (see below ways to customize) until a spreadable light paste forms.
*Apply to face, avoiding your eyes, lids and lashes.
While the clay is still damp, your skin will be absorbing all the nutrients and minerals from the Purifying Masque. As the clay starts to dry, it will then start to draw out impurities.
*Allow the masque to set for 10 minutes before removing.
*Use a warm wash cloth to gently remove the masque before it completely dries out, otherwise it can cause dehydration/irritation.
*Finish with a hydrating toner and moisturizing crème, serum or facial oil.
**To maintain the benefits, it is best to apply the masque once a week.

ITEMS TO CUSTOMIZE CLAY MASQUE:
Avocado oil– contains natural oils – very close to the skin's oil, contains Vitamin A, D and C

Cucumber water– soothes and conditions stressed or sensitized skin

Yogurt, plain and unsweetened, – will improve natural lactic acid, resulting in glowing skin without resorting to harsh chemicals.

Water – you may use plain water to rehydrate the masque
INGREDIENTS
Bentonite clay, Kaolin Clay, Rhassoul, French Green Clay, Colloidal Oatmeal, Organic Chamomile Flower
CONTRAINDICATIONS
Extreme skin sensitive's such as Rosacea Claustrophobic – masque can become very tight if applied to thick.
Open lesions that are sensitized.
Allergies to ingredients.
*Patch test.
Some Bilanceia products contain nut oils, even though equipment is thoroughly cleaned and sterilized between each batch of product made, traces of tree nuts and/or peanuts may remain.
**We are constantly striving to improve our products.
Ingredients are subject to change and we update our site regularly with any changes.
Please refer to product label for most up to date ingredient list.
*External Use Only.
Keep away from children and pets. Discontinue use and consult your doctor if irritation occurs. Avoid eye area, compromised skin or mucous membrane contact. Consult a physician if you are pregnant and/or nursing.

All statements are for informational purposes, Bilanceia Skincare does not make any medical claims. Products are not intended to diagnose, cure, treat or prevent any disease or ailment.

The information provided by Bilanceia Skincare has not been evaluated by FDA.

All products are intended for Cosmetic Use Only.
By making a purchase you agree to not hold Bilanceia Skincare liable for any loss or injury incurred using Bilanceia Skincare products
Because Bilanceia Skin Care is located in the State of California we are required to inform consumers of the California Proposition 65 WARNING: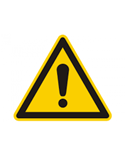 California Proposition 65 WARNING:
This product can expose you to chemicals including Bentonite Clay, which is [are] known to the State of California to cause cancer and birth defects or other reproductive harm. For more information go to

https://www.p65warnings.ca.gov/
Reviews
Reviewed by Betty M on Aug 25, 2020
I love this mask! I love this mask! It is great for my dry, yet acne prone skin! I also have oily forehead syndrome. This is a pure spa product in a jar! Well packed, beautifully presented and quickly shipped! Thank you.

Reviewed by Cheli on Jul 23, 2020
I love it so much!! The only thing is to be careful while opening it ha ha I kind of did not realize how full it would be (which is great) - you only need to use a little amount.

Reviewed by Abby M. on Jul 10, 2020
Really like this masque a lot because you can mix it with water or any liquid to customise it to how you like. I added an essential oil and coffee - felt like I a spa treatment in my bathroom. A little goes a long way - very cost affordable since you use very little.

Review This Product